Message from the Artistic Director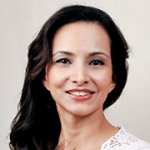 Welcome to the 9th edition of the annual Singapore International Storytelling Festival 2014! Asia's longest running storytelling festival brings you Translations: Storytelling from the Word to the Voice. This year, SISF delves into the possibilities of storytelling in translation, which opens the door to a wider spectrum of audience and frees stories from limitations in form or language.
Stories were first uttered as sound, and then depicted in cave-drawings before moving into movement and spoken word. As far as we can remember, stories have been told in different languages and in a variety of modes. In order for stories from the oral tradition to survive and reach new listeners, they need to go through a process of translation to make them accessible to the audiences of the modern world.
SISF 2014 focuses on the various techniques and styles of sharing oral stories through careful and considered translation. We showcase the narrative verses of dastaan from the Indian subcontinent, musical pansori storytelling from Korea, the three mother tongue languages of Singapore (Malay, Tamil and Chinese), as well as the importance of translating and re-telling the literary works of eminent local authors.
Once again, we have a world-class line-up of talented storytellers from around the world to take us on a journey of magical myths, fantastic folktales and exciting epics! We are honoured to have with us the National Storyteller Laureate UK, the Executive Director of the International Storytelling Centre USA and the recipient of the Major Creative Wales Award!
The festival weekend delights with special matinee performances and a storybook-making craft workshop for families. Folktales from Italy, Wales, Indonesia and other countries come alive through the universal tongue of English!
This year we highlight the translation of Shakespeare's works into the art form of oral storytelling with a 2-day master class to celebrate the Bard's 450th anniversary. The Asian premiere of Angerona: The Secret Name of Rome opens the festival with a powerful Shakespearean tale of blood and honour…
The Keynote address explores storytelling as a translative tool, as a force for social change. Educators and parents can explore the uses of narrative in cross-curricular development. Our Fringe programming kick-starts the festival with a family-friendly performance by home-grown storytellers and our outreach events take the festival on tour around the island. We also have a Story Swap session for those who wish to share their tales during the festival!
What are you waiting for? Book your tickets now and step into the storied realm!
"There is a kind of death to every story when it leaves the speaker and becomes impaled for all time on clay tablets or the written and printed page. To take it from the page, to create it again into living substance, this is the challenge – not only for the storytellers from 4000 B.C. through the Middle Ages, but for the storytellers of today. It is well to remember this, to keep oneself primed for this challenge, for the greater bulk of storytelling material comes to the modern storyteller off the printed page."
– Ruth Sawyer 'The Way of the Storyteller"
Kamini Ramachandran