From Shakespeare to Storytelling
A Master Class Celebrating the Bard's Stories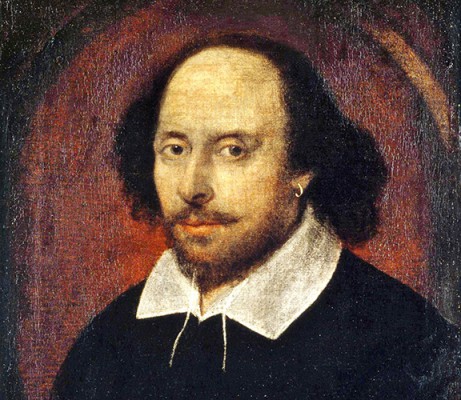 | | |
| --- | --- |
| Date: | 8 – 9 September 2014 |
| Venue: | The Arts House, Blue Room |
| Level: | An advanced workshop suitable for those with some experience using stories |
| Tickets: | This master class is limited to a maximum of 20 participants |
| | Get Tickets |
2014 is the 450th anniversary of the Bard! SISF honours this landmark anniversary with a special workshop that celebrates William Shakespeare's works, the stories he told and the stories that inspired his writing.
A two-day intensive workshop taking the Bard's sources and plays and re-oralising them for a storytelling audience. Working with Shakespeare's texts and the stories that inspired him, this workshop will address a dynamic storytelling style. The workshop will also encourage the translation of this material across cultures and languages.
Shakespeare is probably the best known name in the history of world theatre however his plays are often viewed as daunting and difficult to approach and even harder to teach. We will be returning to the stories that inspired him and his contemporaries - a vast inheritance of Classical Greek and Roman stories, the native folklore of the British Isles as well as popular European medieval and renaissance texts and religious narrative and symbolism.
This two-day intensive workshop will take the Bard's stories and re-oralize them for a storytelling audience. We will be looking at how we can re-combine Shakespeare's texts with this source material and look at how we can translate it into other cultures and languages.
Day Two: Paola and Michael will lead all full-group sessions together and will work separately on Day Two when looking in more detail at the participants' storytelling and providing feedback. The morning session will concentrate on physical and vocal preparation for performance as well as use of the space and working with text and audience. The afternoon will concentrate on working on specific stories individually, in pairs and small groups and how the linguistic richness of the group can express itself in performance.
THIS MASTER CLASS IS SUITABLE FOR:
Anyone who has done some storytelling and is interested in working with Shakespearean material in performance or as a pedagogical tool.
Anyone interested in telling stories in tandem or in groups will also greatly benefit from the training.
AREAS COVERED:
Day One:
The background to Shakespeare's sources
Inhabiting the Shakespearean world
Working with different rhythm, elements and energies
Use of translation in storytelling
How to re-oralise the Bard's stories for storytelling
Demonstration and examples by the facilitators
Day Two:
Physical and vocal preparation
Use of spatial relationship
Use of the stage space
Solo, pair and small group performance
Use of mother-tongue telling
Facilitator feedback and individual guidance
LEARNING POINTS:
Practical skills and attitudes to enhance your own story telling
Deeper knowledge of the Shakespearean world
Awareness of a number of Shakespeare's source stories - the folk tales which inspired him to write
Confidence in cultural translation
PREPARATION FOR PARTICIPANTS:
Please come dressed in loose clothing for physical work
Please familiarise yourself with any one of these Shakespearean stories: Macbeth, Midsummer Night's Dream, King Lear, Titus Andronicus or Romeo and Juliet.
One of these stories will form the basis of your work in the Master Class and does not have to be a complete or finished product that you have told or performed before. You will need to be familiar with the general narrative of this story in order to re-oralise it. There is no requirement to read the entire play. You will need to have a general idea and knowledge of the main themes, characters and main events in the story.
NOTE:
The Master Class is structured as a 2-day workshop for a complete experience. Day One is a general introduction and exposure to the topic. Day Two is a practical, experiential and feedback-based session where participants have the opportunity to put into practice what they have learnt on Day One.
ABOUT THE FACILITATORS:
Both facilitators are experienced international multilingual storytellers and have performed and taught in festivals throughout Europe and the Americas. From 2011 to 2013 Paola and Michael were involved in the Grundtvig Partnership "MY.T.H.O.S"- sponsored by a grant from the European Community- as facilitators for a series of international workshops on storytelling in translation involving six different languages. They are pioneers in the development of Shakespeare and storytelling.
You might also be interested in the storytelling performance Angerona: The Secret Name of Rome, a Shakespearean tale of blood and honour. Master Class participants get a complimentary ticket to Angerona.