Heungbu-ga
A Pansori Storytelling Concert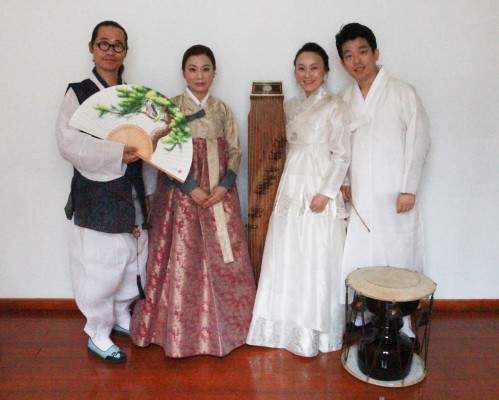 | | |
| --- | --- |
| Date: | 7 September 2014 (Sun), 6:00pm – 7:00pm |
| Venue: | The Arts House, Play Den |
| Tickets: | Free |
| | Get Tickets |
A proverbial story about two brothers with different fates.
Experience pansori, a form of storytelling which is sung and accompanied by traditional korean musical instruments such as the double headed drum and the gayageum. Heungbu-ga is a traditional pansori story which Seung Ah Kim and her artists have translated for a wider audience.
Seung Ah Kim started Arirang Nights of Storytelling because of her love for stories and her desire to share her fascination with traditional Korean stories with others. She has been promoting the Korean form of musical storytelling and garnering goodwill for Korea through the art form.
This performance is supported by the Embassy of the Republic of Korea.