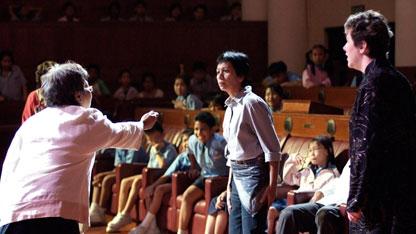 Storytellers
Shawn Callahan
(Australia)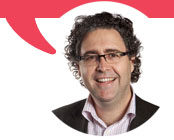 Before starting Anecdote in 2004, Shawn was the knowledge management practice leader for IBM Australia and regional leader of IBM's Cynefin Centre. He has been working as a consultant and researcher for more than 15 years now, and has undertaken a wide variety of projects — including community of practice development, knowledge mapping, knowledge strategy, and using narrative techniques to tackle seemingly intractable issues (such as trust, cash economy, and workplace safety).
Catch Shawn in
Randy Chew
(Singapore)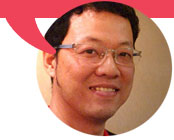 Randy is an exceptional comic mime who was at the heart of Hi! Theatre of the Deaf's performances. A gifted sense of observation and beautiful precision in his movements and gestures combine to create a memorable performance — and all the more astonishing for being totally self-taught.
Catch Randy in
Eth-Noh-Tec
(US)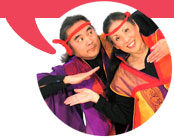 Eth-Noh-Tec is an interdisciplinary theatre — a precision choreography and lyrical word-weaving ensemble that is graceful, playful and poetic. Weaving layers of ancient Asian mythologies, folktales and urban legends upon the sensibilities of the Asian Diaspora, Eth-Noh-Tec has created what is termed kinetic theatre, a new and exciting blend of storytelling. Even as Eth-Noh-Tec combines their skills, it reveals the chemistry Robert Kikuchi-Yngojo and Nancy Wang bring to the performances.
Catch Eth-Noh-Tec in
Gophinathan
(Singapore)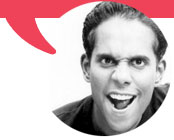 A highly talented mime artist since the mid 1990's when Gophi joined Hi! Theatre of the Deaf. He has regularly worked as both a performer and mime instructor in local schools. His warmth and great sense of humour make him very engaging and teachers are always taken with the way Gophi breaks down the supposed hearing/hearing impaired communication barrier in what is often their students' first meaningful interaction with a "disabled" person.
Catch Gophi in
Anna Jarrett
(Australia)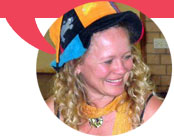 Anna is an accredited trainer who has 20 years experience storytelling in preschools, schools, libraries, museums, and communities. Anna weaves stories with an eclectic assortment of percussion instruments, flutes and drums. Working with early intervention programs and child service providers, Anna has trained thousands of professionals and students. Besides appearances on national radio, Anna enjoys presenting community storytelling projects which inspire sharing of personal stories.
Catch Anna in
Roger Jenkins
(Singapore)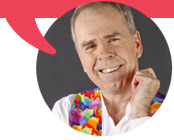 Roger arrived in Singapore as a drama teacher at UWC in late August 1978, although his formal career as a storyteller only began in 1998 with a series of teacher-training workshops commissioned by the Ministry of Education. Roger has since told internationally in Hong Kong, Perth (Midnite Youth Festival), Edinburgh Festival Fringe, and Bahrain Spring of Culture Festival. He received the Friend of the Deaf Award (1990) for services to the hearing-impaired community.
Catch Roger in
Ruth Kirkpatrick
(Scotland)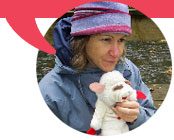 With a background in Social Work and Education Support, Ruth relishes the challenge and rewards of working with more challenging and vulnerable groups of children and young people. Ruth promotes the use of storytelling as a social work tool and has co-run groups with social workers, art therapists and prison warders. Ruth has pioneered storytelling approaches to Transition work, community building and has introduced storytelling into residential care settings for young people.
Catch Ruth in
Patrick Lambe
(Singapore)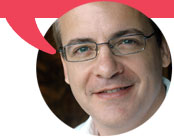 Patrick has worked in professional librarianship, learning and development, general management, education and e-learning, and for the past 11 years in knowledge management. He co-founded knowledge management consulting and research firm Straits Knowledge in 2002, and has conducted work on the use of narrative to influence culture, in communities of practice, managing change and understanding customers. Patrick has been two-term President of the Information and Knowledge Management Society.
Catch Patrick in
Alison Lester
(Singapore)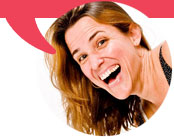 Alison has worked in The Madhatters Comedy Company since 1997, creating spontaneous comic scenes from suggestions provided by the audience. She has put her improvisatory and comedic flair to good use, running communication and team-building workshops around the principles of comedy and co-operation. She is also a published author with a debut collection of short stories that has drawn very favourable press.
Catch Alison in
Catherine Lim
(Singapore)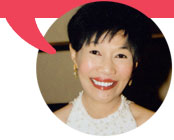 Catherine has, to date, published 18 books, of which two of her short story collections were used as literature texts for the G.C.E. Examinations, and her novels are regularly used in universities and colleges. She was awarded the Southeast Asia Write Award in 1999, and an Honorary Doctorate in Literature by Murdoch University, Australia in 2000. In 2003, she was awarded the Chevalier de L'Ordre des Arts et Des Lettres by the French Minister for Culture and Communication, and in 2005 was appointed an Ambassador for the Hans Christian Andersen Foundation in Copenhagen.
Catch Catherine in
Lim Hsien Yong
(Singapore)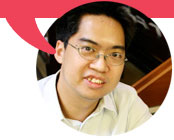 Hsien Yong is a full time Audio Geek with the Ngee Ann Polytechnic School of Film & Media Studies. He lectures in Audio Technology & Production and is fascinated by how digital audio technology can be used to complement and enhance Digital Storytelling. He hopes to inspire his students to embrace the audio medium to tell even better digital stories.
Catch Hsien Yong in
Randel McGee
(US)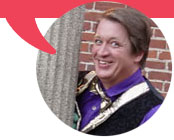 An imaginative storyteller, writer, and musician, Randel enthusiastically performs with his puppet pal, Groark the Dragon. Randel's high-energy blend of stand-up comedy, witty banter, original songs, and hilarious storytelling appeals to young and old alike around the world. He is also known for his portrayal of Hans Christian Andersen, the beloved storyteller. Randel is popular in schools and libraries where he conducts workshop in using storytelling, ventriloquism and puppetry.
Catch Randel in
Mélanie Morrissette
(Singapore)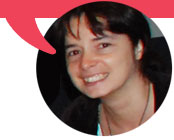 While pursuing a Master degree in Film Studies at the Concordia University, Mélanie studied Chinese and did research at the Hong Kong Film Archive and the Chinese Film Archive (Beijing). She also attained a scholarship from the Chinese Government and studied for a year at the Beijing Film Academy. She also worked for the Fantasia Film Festival, that is based in Montreal. Furthermore, she covered for the magazine Séquence at several international film festivals such as the Montreal Film Festival and the Hong Kong International Film Festival.
Catch Mélanie in
Bobby Norfolk
(US)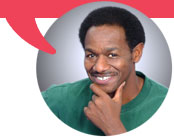 Bobby is a 3-time Emmy Award winner and a recipient of a Parents' Choice honour as one of the most dynamic story-educators in the U.S. He was once a National Park Service Ranger, presenting historical and interpretive programmes for school-groups and the community. From his positions as Park ranger to TV host, recording artist to author, Bobby tells stories that promote character, education, cultural diversity and self-esteem.
Catch Bobby in
Sherry Norfolk
(US)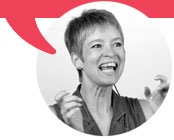 With a Masters in Library Science, Sherry, also a professional storyteller, offers energizing staff development workshops using storytelling as a tool to empower educators and librarians. Sherry's dedication to children literacy has been recognized with national awards from the American Library Association, the Association for Library Service for Children, the National Association of Counties, and the Florida Library Association.
Catch Sherry in
Valentina Ortiz
(Mexico)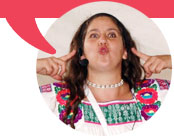 Valentina studied theatre and dance in Mexico, France and New York, and has participated in various recordings and major musical productions. She also directed the percussion ensemble "Aché" and composed its repertoire. As a storyteller, she works with the Mexican troupe Compania Se Cuenta. Valentina has just returned from a series of successful performances at the Formula 1 Race, Singapore in 2008.
Catch Valentina in
Sharon Phuah
(Singapore)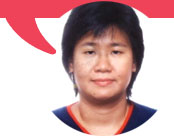 Sharon has produced several short films, three of which were scripted during her Advanced Diploma in Film Production course at Ngee Ann Polytechnic. Her 35mm graduation thesis film The Postal Rule had been selected and screened at several international film festivals as well as the prestigious Clermont-Ferrand International Short Film festival in France (2004). It won the Organisation Prize at the 32nd Algarve International Film Festival in Portugal (2004).
Catch Sharon in
Karuna Ramanathan
(Singapore)
Karuna has been with the Singapore Armed Forces for 25 years. During his time with the SAF Center for Leadership Development, he has designed several key projects, most notably Competency Based Learning, Individual Development Process, and Storytelling for Values Inculcation. Karuna remains responsible for bringing storytelling into the SAF, and is currently developing simple ways to help Commanders and Leaders in the SAF tell stories on the ground. Karuna regularly publishes and presents both locally and overseas, teaches the Masters KM class in NTU, and is also pursuing a doctorate.
Catch Karuna in
Christina Sergeant
(Singapore)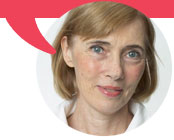 Christina Sergeant's theatre work in Singapore spans 25 years of performing, directing and training in professional, community and school productions. Productions include performing in The Finger Players' Wong Kar Wai Dreams, productions with The MadHatters Comedy Company, Mime Unlimited and Wild Rice's The Visit of The Tai-Tai as well as directing 4.48 Psychosis, by The Theatre Practice, Young and Wild's The Hypochondriac, Five Foot Broadway's Mini Musical Festival, Four Seconds, a finalist in the inaugural SHORT AND SWEET and Furthest North, Deepest South (a winner of Best Production in SPH's LIFE! Awards).
Catch Christina in
Leslie Tan
(Singapore)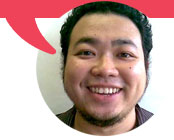 Leslie is a writer, director and producer with more than 10 years of experience in the film and television industry. His credits include Mediacorp dramas CHASE and Shooting Stars, Media Development Authority-funded telemovie Love Under Covers, National Geographic Channel documentary Gerbil Plague and MTV Asia's international concert series, The Art of Mixing, just to name a few. He most recently also scripted for Mediacorp sitcom Calefare.
Catch Leslie in
Joanne Teoh Kheng Yau
(Singapore)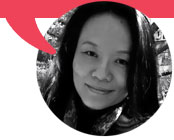 A broadcast veteran with a special interest in multimedia journalism, Joanne has spoken around the world on shaping stories on air, online and for print. She has spent much of her career creating media and studying how they integrate on multiple platforms, having authored articles and documentaries on the subject. In her creative and editorial roles at leading media organizations, Joanne is credited for many acclaimed TV productions on Asia, media culture, technology, business and health.
Catch Joanne in
Marien Tillet
(France)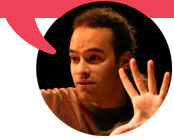 Dance, contemporary puppeteering and music dot nourish his storytelling. Winner of the Audience award at the 2000 Chevilly-Larue Storytelling Awards, he has been part of the practical research laboratory in storytelling since its creation in 2003. On top of carrying out his shows at unconventional venues (dam basins, libraries at night, prisons, hospitals), he organises festivals, open stage evenings and directs storytelling workshops linked to three main themes: improvisation, the body, music.
Catch Marien in