Other
Festival Offers
Storytelling for Special Needs Children by Anna Jarrett
FREE WORKSHOP FOR TEACHERS, LIBRARIANS & PARENTS FULL!
10 Sept, Thurs, 10.30am –12.30pm,
Level 1, Programme Zone, Woodlands Regional Library
Through stories, guided visualisations, drama, movement, singing, percussion and rhythm, you will learn how to help children who are living with disabilities to find their voice, direct their energies and discover their inner creative beauty. You will be able to plan a palate of flexible activities to adapt to the special needs of the children on the day and in the moment.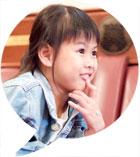 FREE PROGRAMME FOR CHILDREN (5 – 12 years old) FULL!
10 Sept, Thurs, 2.30pm – 4.30pm,
Level 1 Prog zone, Jurong Regional Library
Stories raise issues of loss, belonging, sibling rivalry, love and the power of nature and hope. Teachers have found these issues difficult to raise in the classroom but stories do so in a child appropriate way.
Paper and Scissors ROCK! by Randel McGee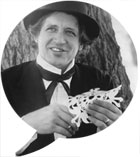 FREE WORKSHOP FOR TEACHERS, LIBRARIANS, PARENTS, GRANDPARENTS & CHILDREN (With Parental Supervision) FULL!
10 Sept, Thu, 4.30pm – 6.30pm
Changkat & Changi Room, Level 3, Tampines Regional Library
Randel will demonstrate the fun of taking a piece of ordinary paper and cutting and folding it into simple, yet amazingly detailed paper sculptures. The projects can be themed around holidays or special units on nature, the circus, fantasy creatures, anything! These projects are great for helping children develop spatial awareness, divergent thinking, and just having a fun arts experience.
Have a Storyteller-in-Residence at Your School for a day!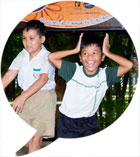 31 Aug – 12 Sept
Various prices for workshops / performances
Invite a storyteller to visit your school!
Imagine how excited the students and teachers will be to attend an assembly or workshop presented by international storytellers.
Did you know that storytelling is used not only in schools? Even universities believe in the impact and power of storytelling. One good example is the StoryTeller Artist-in-Residence programme at the Ohio State University, U.S.
Here's your chance to introduce storytelling to your school's curriculum. Engage professional storytellers, without having to pay an arm and a leg, and get world class programmes!
Customised programmes for students are eligible for the Singapore Totalisator Board Arts Grant.
Story Saloon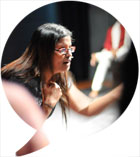 Sept 2009 – Feb 2010
Every first Tuesday 9pm | timbré@The Arts House
Calling all storytellers!
Let your voice be heard.
To all the people who are asking "Where can I tell my story?", we're here to give those stories a platform. It could be about your first date, your boss or even the traffic. Take to the stage and tell a story at Story Saloon!
We'll get everything ready for you — the food & drinks, an impressive host to stir up the mood, a stage and microphone, and not forgetting a supportive audience. Bring all your friends because THEY will get to decide who's going to be the next great storyteller of Singapore!
You will have 5 minutes to woo the audience. No reading or ranting please. Winners from each session will face off in a Grand Final on 26 March 2010. Attractive prizes and dining vouchers from timbré to be won!
To take part, email your particulars to [email protected]. For more information, visit www.theartshouse.com.sg. Follow us on Twitter at www.twitter.com/storysaloon
Mark these dates!
1 September 2009
6 October 2009
3 November 2009
1 December 2009
5 January 2010
2 February 2010
26 March 2010 — Grand Final
PDF Download flyer