Mother Tongue Tales
Multi-lingual storytelling performance by Young Storytellers from LASALLE College of the Arts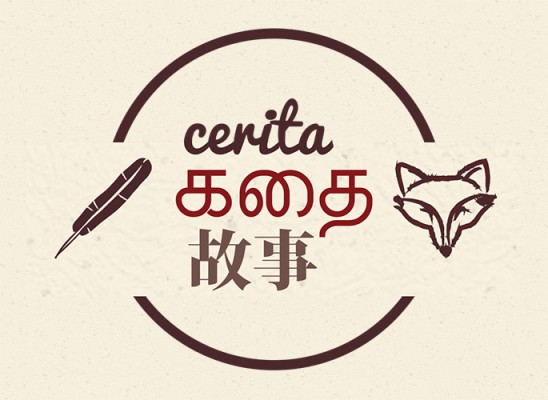 A lunch-time storytelling performance that honours the three mother tongue languages of Singapore performed by Young Storytellers from LASALLE College of the Arts.
Listen to stories in Malay, Tamil and Chinese and appreciate the cultures of our neighbours and friends through their native languages.
Mother Tongue Tales is part of the one-day Asian Congress of Storytellers.
The performance of three stories is from 12.20pm - 12.40pm during the overall lunch break period from 12.00pm - 1.00pm.

Rifdee Raziman is currently a student in the Performance Diploma programme. He has been involved in numerous productions and ensemble work including Murder on the Nile. He also has experience in backstage and technical support work in several theatre productions.
The Legend of Puteri Santubong & Puteri Sanjinjang - Two celestial sisters, were sent to earth to help the people of Sarawak but their bond was tested by jealousy and rage. A creation legend about a pair of twin mountains in Borneo.

Currently pursuing his Diploma in Performance, Tay Chou Peng is the winner of the International Chinese Proficiency Competition 2009. A familiar face in local television productions, he is also a vocal coach.
The Enchanted Bow and the Silver Flute (神弓与仙笛) - Mo Yan and Yee Meng have to undertake a dangerous journey to save their village. A Chinese legend with a classic plot of quest, adventure and magic!

A graduate from the Performance Diploma's pioneer cohort, Praveena Kobu reaches out with her stories. She was recently in Cambodia working with children using puppets. She believes that the truth behind any story can heal and open one's heart.
Raajaathi Raja - Raajaathi Raja, a pet mongoose was kept as protector from two very vicious snakes, Naga and Nagaina. A classic folk tale from India that explores themes of suspicion and loyalty within a family.