The All-Star Cast
Angelina Seah (Singapore) is a Consultant with Cognitive Edge, a pioneer company in the development of open source narrative techniques and software that leverages unstructured data, complexity and networks to provide early detection of patterns and associated weak signals. Angelina has extensive experience working with the Singapore government on projects involving employee engagement, workplace culture and education. Globally, she has worked with both private and public sector organizations on corporate strategy, culture mapping and human resource issues.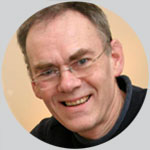 Barrie Stephenson (United Kingdom) is a broadcast journalist, media trainer and digital storytelling coach. Barrie had been a radio producer, journalist and Managing Editor of two BBC Local Radio stations in Hull and York. He was the Executive Producer of the BBC Telling Lives Digital Storytelling project, running workshops throughout England between 2002 and 2005. Barrie is now fully emerged in giving people with few media skills a voice.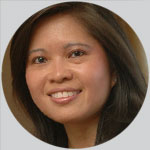 Cecilia Chia (Singapore) is the director of human resources in The Ritz-Carlton, Millenia Singapore. Ms Chia rejoins the hotel from her previous post as director of human resources for The Fullerton Hotel Singapore and regional human resources director for the Fullerton Hotels and Resorts. Under her leadership, the hotels won many critically acclaimed awards. For example, The Ritz-Carlton, Millenia Singapore was a finalist in Best Human Resources Director and Best Retention Strategies among other awards by Key Media's Human Resources Magazine.
Chet Chetsandtikhun (Thailand) is co-founder and Managing Consultant for Siamentis, a consulting firm specialising in brand communications, social change and corporate social responsibility. He has more than 10 years of working experience in market and sales management. He started his marketing career at Leo Burnett and worked on three successful pitches for Yoplait, Singha Gold, and Singer Thailand. He later worked with Dancall mobile phone at Jebsen & Jessen as Marketing Manager, and also with Hewlett-Packard in various aspects like acquisition and sales.
Dr. Chris Burman (South Africa) heads the Development Facilitation and Training Institute at the University of Limpopo South Africa. His principal area of interest is rural development in sub-Saharan Africa. Chris embarked on a mission to identify potential new avenues for change and development. Narrative is one key area of interest as is complexity, innovation and activism. While this mission has often been frustrating, results are gradually emerging. He is ambitious to develop this work further particularly in the field of HIV prevention but ultimately wishes to see a paradigm shift in rural development.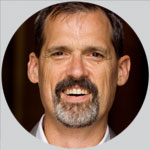 Dr David B. Drake (Australia) is the founder and Executive Director of the Center for Narrative Coaching in San Francisco and Sydney. David uses his expertise in both human and organisation development to help clients to grow their leaders and teams and achieve their vision for change. A practical visionary, he speaks internationally on the evolution of coaching, learning and leadership. David has written 30 publications on narratives and coaching and was the editor for The Philosophy and Practice of Coaching: Insights and Issues (Jossey-Bass, 2008).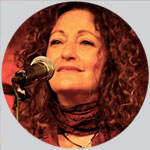 Donna Jacobs Sife (Australia) is a singer, storyteller, educator and published writer, who uses her talents to enlighten and enhance tolerance and understanding within the people she touches. From the United Nations to Woodford Folk Festival, her considerable international reputation is built on her capacity to bridge difference. For nearly two decades she has travelled widely throughout the world teaching and telling stories. She has been interviewed a number of times on ABC Radio on The Spirit of Things and Encounter. In addition to performing and teaching, Donna is a lecturer at the University of Sydney and the University of New South Wales in Sacred Story.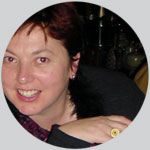 Helen Simondson (Australia) is the Manager of Events at the Australian Centre for Moving Image (ACMI). Helen has been responsible for initiating and developing the award-winning digital storytelling programme which engages the community in meaningful first person narratives. Since the programme's inception, she has worked with hundreds of people throughout Victoria and Australia, edifying their personal stories; and also with individuals & communities to develop storytelling and technical skills to produce their autobiographical audio-visual stories.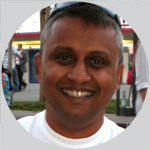 LTC Karuna Ramanathan (Singapore) became Deputy Head, Centre of Leadership Development, Singapore Armed Forces (SAF) in 2004. He is responsible for building future leadership development strategies, meeting the demands for leader development in transforming SAF and is in charge of action learning and knowledge management for leadership development. He created and popularised the "251 model" technique for storytelling and teaches knowledge management processes at the Nanyang Technological University Singapore.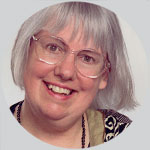 Dr. Margaret Read MacDonald (United States) travels the world telling stories and teaching others to tell. She has gone on storytelling tours to Australia, New Zealand, much of Asia including Oman and Bahrain, Tanzania, all over Europe, Latin America and throughout North America, offering workshops and performances. McDonald holds a Ph.D. in Folklore from Indiana University, Master of Educational Communications from University of Hawaii, and Master of Library Science, University of Washington. She is author of over 60 books and audios, including the award winning Peace Tales and The Storyteller's Start-up Book.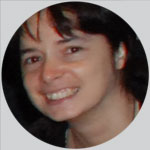 Mélanie Morrissette (Singapore) has done a minor in Études Cinématographique at the University of Montréal, a Bachelor in Fine Arts specialising in Film Production and a Master degree in Film Studies at the Concordia University. Before coming to Singapore, she taught Canadian and American cinema as well as French. Mélanie, who founded SG New Wave, won the Academic Teaching Award in 2007 and is the Section Head of Screen Studies at Ngee Ann Polytechnic's School of Film & Media Studies.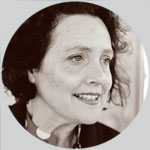 Moya Sayer-Jones (Australia) is a novelist with Penguin Books, a speaker, a broadcaster (ABC radio) and a newspaper columnist, (The Modern Guru: Sydney Morning Herald). About ten years ago she created her first collection of stories around social disadvantage. She then formed Only Human Communications, a story company devoted to letting humans speak for themselves. Only Human works with Government, not-for-profit and corporate organizations producing books, films, social media approaches and web-content for e-learning, training, awareness and communication.
Nerida Hart (Australia) has over 30 years experience in delivering information and knowledge services in organisations. Her strengths are in turning theory into practice, and she has a particular interest in the application of narrative techniques, especially in the area of evaluation. Nerida's work with Land & Water Australia on the "Knowledge for Natural Resource Management" programme, which made extensive use of narrative techniques, won an actKM Platinum Award in 2008. Nerida is currently owner of her own consulting firm HartKnowledge Consulting, and a consultant with the Australian River Restoration Centre.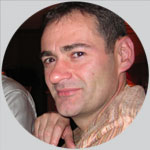 Oliver Serrat (The Philippines) is Principal Knowledge Management Specialist in the Regional and Sustainable Development Department of the Asian Development Bank (ADB), and concurrent Head of ADB's Knowledge Management Center. He is the focal point for implementing and monitoring the progress of ADB's knowledge management framework, and is responsible for overseeing the development and delivery of ADB's knowledge management agenda. In addition, he wrote ADB: Reflections and Beyond, Learning for Change in ADB and Knowledge Solutions (2008–).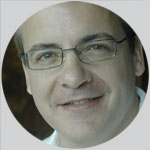 Patrick Lambe (Singapore) has worked in professional librarianship, learning and development, general management, education and e-learning, and knowledge management. He co-founded knowledge management consulting and research firm Straits Knowledge in 2002. Patrick is an international keynote speaker and is two-term past-President of the Information and Knowledge Management Society, Adjunct Professor at the Hong Kong Polytechnic University, and author of Organising Knowledge: Taxonomies, Knowledge and Organisation Effectiveness (Oxford: Chandos, 2007).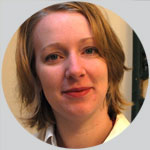 Roberta Styles-Wood (Australia) is Corporate Communications Consultant at ARRB Group in Australia. Roberta's career has focused on planning and developing creative solutions to communication and engagement issues in organisations. Trained in public relations/communications and change management, she has worked on behavioural change campaigns, internal change programs, stakeholder relationship development, community consultation and information design in state government, education, health, transport and infrastructure.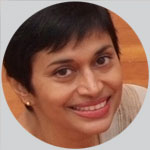 Rosemarie Somiah (Singapore) is a Partner with Asian Storytelling Network, Singapore's first professional storytelling company. She is a founding member of the Storytelling Association (Singapore) and has led the Storytellers' Circle of the Society for Reading and Literacy (SRL) since 2003. She has performed in several countries and represented the SRL at international events in Hong Kong, Beijing and Budapest. Besides presenting work and hosting performances for international events, she has been telling stories on Singapore's public television channel Okto.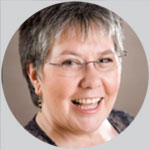 Sandra Baigel (Australia) has been immersed in voice work from an early age. She focuses on voice in spoken contexts that include achieving vocal presence, mastering vocal expression and delivering voice in performance. She established her company, Voice & Word, in 1993. In 2009, Sandra's analytical tool and learning model, 'The Voice Wheel®' was registered as a trademark. Currently, Sandra works one-to-one with leaders and managers from banking and finance institutions, professional service firms, government regulators, retailers, IT specialists and manufacturers.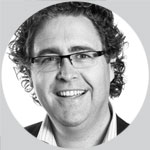 Shawn Callahan (Australia) is the founding director of Anecdote, a firm specialising in helping clients harness informal knowledge and the natural power of stories to bring strategy to life. He has more than 15 years' experience as a consultant and researcher, and has undertaken a wide variety of projects — including community of practice development, knowledge-mapping and knowledge strategy. He also co-founded the ACT Knowledge Management Forum, an international community of practice for knowledge management in the public sector.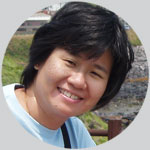 Sharon Phuah (Singapore) has produced several short films, three of which were scripted during her Advanced Diploma in Film Production course. Her 35mm graduation thesis film The Postal Rule had been selected and screened at several international film festivals in Taipei, Washington, Chile, Bulgaria as well as at the prestigious Clermont-Ferrand International Short Film festival in France (2004).  It won the Organisation Prize at the 32nd Algarve International Film Festival in Portugal (2004). She currently teaches Scriptwriting at Ngee Ann Polytechnic.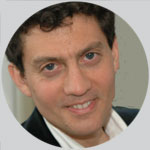 Terrence Gargiulo (United States) is an eight times author, international speaker, organisational development consultant and group process facilitator specializing in the use of stories. He holds a Master of Management in Human Services from the Florence Heller School, at Brandeis University, and is a recipient of Inc. Magazine's Marketing Master Award and the 2008 HR Leadership Award from the Asia Pacific HRM Congress. Terrence and his father's opera Tryillias was accepted for a nomination for the 2004 Pulitzer Prize in music.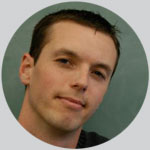 Tom Banaszewski (China) has spent more than a decade researching effective implementation of digital storytelling practices in classrooms. While a member of the Information Design and Technology program at Georgia Tech, Tom conducted one of the earliest qualitative studies of digital storytelling practices, and also looked at how teachers can use video games and comics to teach story elements.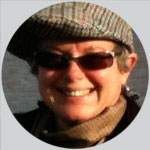 Victoria Ward (United Kingdom) has been at the forefront of the use of narrative techniques in organisational settings since establishing Sparknow in 1997. She co-authored Story Guide: Building bridges using narrative techniques commissioned by Swiss Agency for Development & Cooperation; led the development of a set of oral histories for Islamic Development Bank and created a Living Archive for Asian Development Bank. Victoria recently returned from Darfur on a mission with World Health Organisation to develop an information and knowledge management strategy for emergency response.